How Jamballa Works
At Jamballa we have a simple hassle free approach to blogger outreach.
Step one visit the outreach calculator and input what you're looking for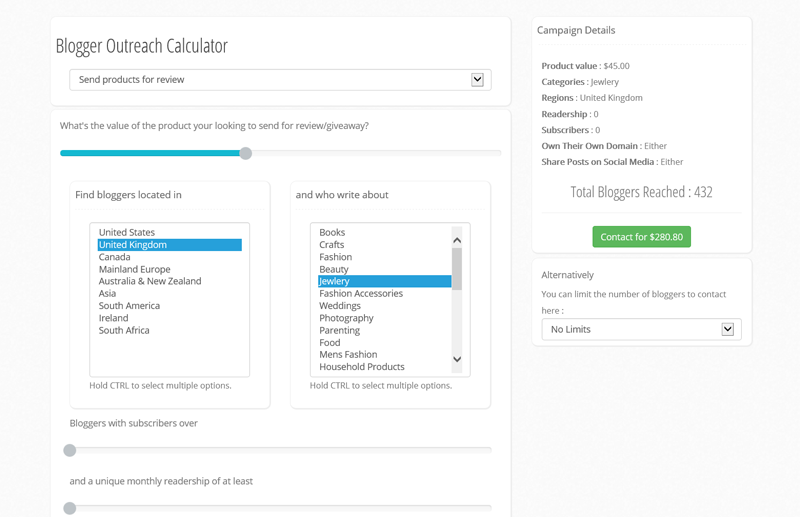 Step two input your details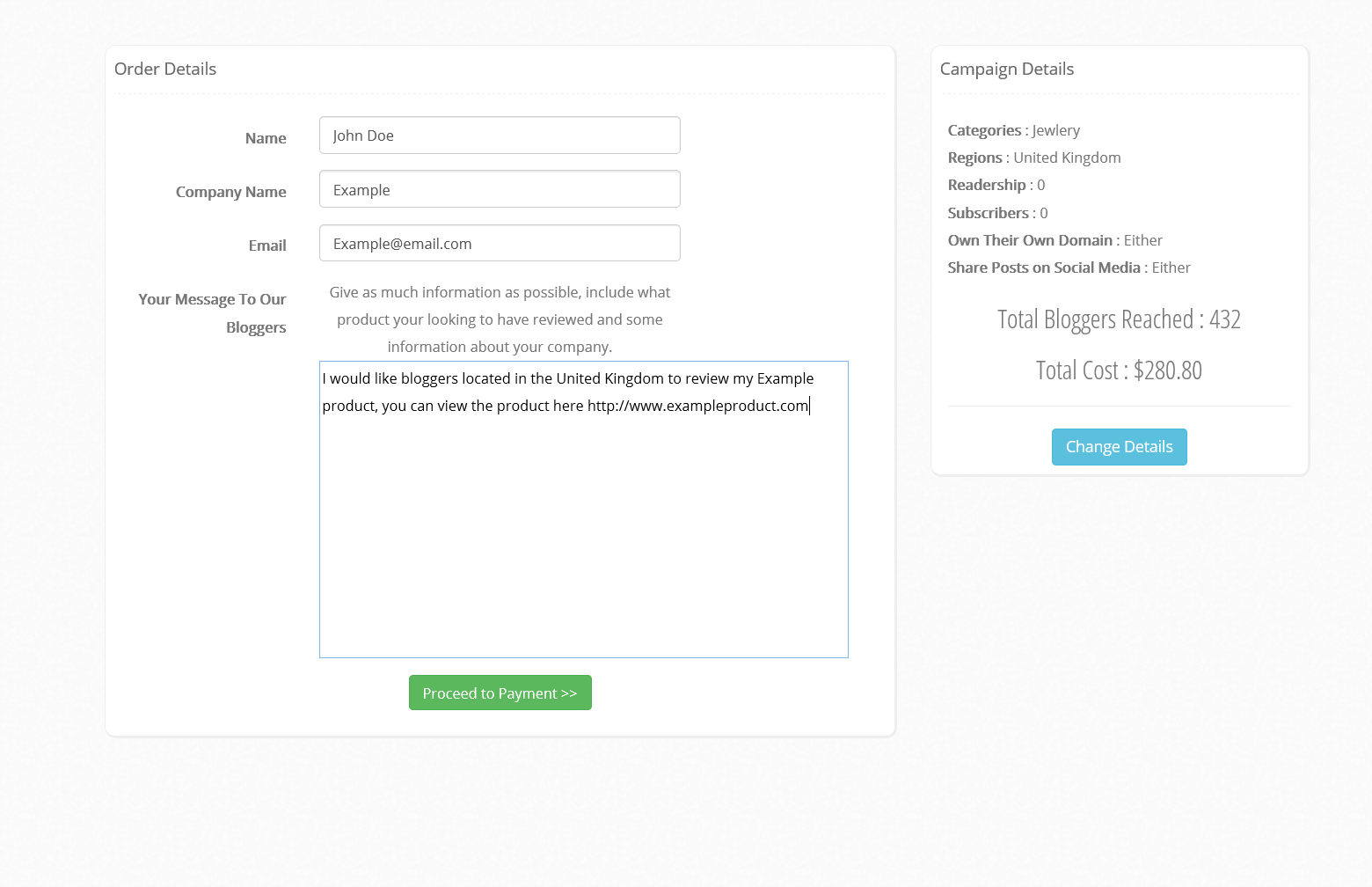 Step three submit your payment, we then approve your order and send you a link to your campaign page.
At this stage the bloggers who matched your criteria are contacted with your message, those who are interested let us know.
From your campaign page you can check on your campaign and choose which bloggers you want to proceed with.